A new take on that old classic "the Chicken or the Egg" scenario, should you find that dream home first and then set about sorting finance or secure the money first?
In my mind, securing pre-approval will definitely result in less stress, time, effort and tears in the long run.
Consider the Lender's position. They are in the money business and as a business wish to ensure they get their return on investment. In this case, lending money to you is their 'investment'. Like all businesses, they wish to avoid 'bad' investment decisions so Lenders assess the merits of each application.
In essence, there are 3 areas which require a satisfactory result before a loan is granted approval. I call these 3 areas Suitability; Serviceability & Security.
Suitability: are you the desired client that the Lender is seeking? Can you show a history of financial responsibility? Have you diligently saved money or met your credit obligations on time or will a credit history search reveal unpaid mobile phone accounts?
Serviceability: will you be able to repay your loan without putting undue financial hardship on you and/or your family? The Lenders will look at how much money is coming into your household, the size of the household, what your current financial liabilities are and also your lifestyle expenses to determine your maximum borrowing capacity.
Security: is the proposed property (once determined) deemed to fall within the Lenders' definition of suitability? Location, size, style and price of a property will all factor into this decision.
The pre-approval process will either highlight the fact that you satisfy the 'suitability' requirements or that there are areas requiring attention. Sometimes these areas of attention are easily explained or rectified; sometimes a longer process is required.
Similarly, knowing your borrowing capacity in advance means you're not wasting time and energy viewing properties in a completely different price range.
Lenders have differing parameters to assess each of these areas. Your Mortgage Broker will have the tools and resources to assess which Lender best fits your requirements and provide you a checklist of relevant documents required for that Lender.
A little due diligence upfront will ensure the process of buying your home goes as smoothly, and stress-free, as possible.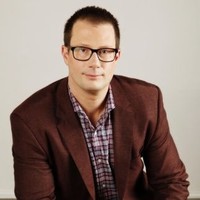 Marc is a Mortgage Broker based in Melbourne with nearly two decades of experience. In his 18 years mortgage broking he has helped arrange too many loans to count but he still loves his work because he loves saving people time, effort, and money.