Our Brokers
Michael Brown
Sydney Area
Principal
You would think that after 30 years in the finance industry Michael would have had enough of banks. However, utilising his extensive experience along with his passion for helping people, his commitment to delivering great outcomes for satisfied customers remains undiminished.
Michael's experience in the loan market is wide-ranging. He has helped countless young couples and singles access the finance they need to purchase their first homes and guided them through the entire buying process from start to finish. His strong understanding of business means that self-employed clients are a real niche for him and he has sourced loans for applicants who own all types of businesses from sole operators to large enterprises. The strength of the long-standing relationships Michael has built over the years has seen him help multiple generations within the same family navigate the lending market.
If you asked Michael what his career highlight has been, it would be easy to assume it was one of the high-profile loans he has arranged, such as successfully financing the purchase of a multi-million dollar shopping centre. Yet he got just as much satisfaction from getting a small loan over the line for some older clients purchasing a home, despite them being repeatedly knocked back in the past.
He believes that it in today's climate it is not enough to have just have a strong policy knowledge of the various lenders.  Michael has a comprehensive understanding of the entire financing process and the factors that influence the loan market beyond the specific bank requirements, all of which contribute to a better outcome for both first time buyers and sophisticated borrowers alike.
When he's not in the office you can usually find Michael on the soccer fields – don't expect a call from him on Saturday afternoons when his team is playing! Spending time with his family is important to him, at least once he's finished the crossword, and they love visiting the beach together or indulging in Michael's favourite treat – eating ice-cream!
You can feel confident that you are in a safe pair of hands when you deal with Michael.
Read More
Ben Machin
Sydney Area
Ben applies a wholistic approach to finance as he believes this ensures he delivers the best service and outcomes for his clients. He prides himself on helping his clients to achieve their financial goals and dreams of home ownership.
Ben has a wealth of experience having worked in the finance sector for over 8 years. During his career he has helped a wide range of clients from first home buyers to experienced investors. He is a seasoned property investor himself and in conjunction with owning his own small businesses, this provides Ben with a unique ability to guide his clients through the intricacies of residential home loan lending. Ben says "More than ever now, going above and beyond for my clients is the norm not the exception." A specialist in residential lending, whether you are wanting to refinance or upgrade your home, need to access your equity or consolidate debt, or are an investor or first home buyer, Ben is your trusted advisor.
Ben is a family man with two young children of his own. He loves his footy and cheering his kids on when they play sports. He is just as happy doing some DIY as he is relaxing and watching a good movie. Ben loves being a Mortgage Broker, and gets great satisfaction in finding solutions for his clients when the banks have told them 'no'. Ben's passion and professionalism is evident from the many complimentary testimonials Ben has received from his appreciative clients.
Read More
Dedicated to serving you
Your loan managed from end to end.
Enjoy the personal touch; a single, experienced mortgage broker will be your touch-point through the entire borrowing process … and beyond.
Property reports – available for free
Got your eye on a particular property? Learn all about it, and the local area, with comprehensive property reports, offered by Mortgage Broker Sydney in association with ANZ and powered by Hometrack. View sample property report For the big brokers, it's all about volume. They'll find you a lender, and off you go. Mortgage Broker Sydney is different. Being small, Michael and the team thrive on word of mouth (it's possibly how you heard about us in the first place) which only comes from delivering great service. We'll check in with you occasionally throughout the life of your loan, filling you in on important changes, and making sure you've got the best deal for your needs.
Book a time to meet us We offer a free service, finding out what you want and need from a loan, assessing your current situation, and then recommending only loans that match your circumstances. From central Sydney apartments and inner-suburban terraces to foot-in-the-door property in the outer suburbs, we've got Sydney covered. Make an appointment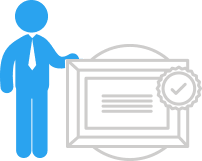 Qualified and licensed
Talk to us with confidence: The mortgage brokers here at Mortgage Broker Sydney are all fully accredited by the Mortgage and Finance Association of Australia (MFAA). We've completed the the Diploma of Finance and Mortgage Broking Management, and – of course – we carry professional indemnity insurance. We hold a full Australian Credit License under the National Consumer Credit Protection Act 2009. And, just as importantly, we take pride in delivering the best possible loan to each and every client.
About Mortgage Broker Sydney
With dozens of lenders offering hundreds of loan packages, finding a suitable mortgage is hard on your own. Finding great loans for people is what we do every day; assessing people's needs and situation, and negotiating the best possible deal. We deal with big banks and small lenders, looking for loans with the lowest rates and best conditions that suit your credit, earning and spending patterns. Who wants to talk to a banker? We do! Leave the paperwork, leg work and hard work to us! Customer reviews Interest rates are usually the first thing people look at when choosing a loan. And while rates are a big consideration, they're not the only thing. Fixed or variable; offset facility; credit cards and rewards; the ability to make extra payments, and much more … it's notoriously difficult to work it out. We've got the experience, industry knowledge and up-to-the-minute software to make sure you don't miss out on a great deal. You focus on the right property; we'll focus on the right loan. Privacy Dispute Resolution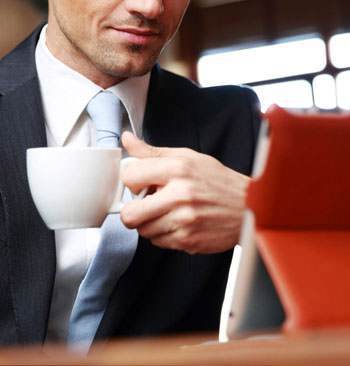 It's your choice
Many people still do their banking with the same bank they used as a child. And lots of people make the mistake of staying put when it comes time to finding a loan. By looking at a much broader range of lenders, you'll be more likely to find the loan that best suits you. Changing banks is a hassle, but saving thousands of dollars isn't! Let us help narrow down the options and push for the best deal.