Dedicated to serving you
Your loan managed from end to end.
Enjoy the personal touch; a single, experienced mortgage broker will be your touch-point through the entire borrowing process … and beyond.
Property reports – available for free
Got your eye on a particular property? Learn all about it, and the local area, with comprehensive property reports, offered by Mortgage Broker Sydney in association with RP Data. View sample property report For the big brokers, it's all about volume. They'll find you a lender, and off you go. Mortgage Broker Sydney is different. Being small, Michael and the team thrive on word of mouth (it's possibly how you heard about us in the first place) which only comes from delivering great service. We'll check in with you occasionally throughout the life of your loan, filling you in on important changes, and making sure you've got the best deal for your needs.
Book a time to meet us We offer a free service, finding out what you want and need from a loan, assessing your current situation, and then recommending only loans that match your circumstances. From central Sydney apartments and inner-suburban terraces to foot-in-the-door property in the outer suburbs, we've got Sydney covered. Make an appointment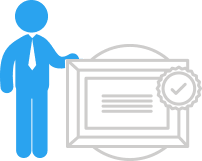 Qualified and licensed
Talk to us with confidence: The mortgage brokers here at Mortgage Broker Sydney are all fully accredited by the Mortgage and Finance Association of Australia (MFAA) as well as the Credit Ombudsmen Service Ltd (COSL). We've completed the the Diploma of Finance and Mortgage Broking Management, and – of course – we carry professional indemnity insurance. We hold a full Australian Credit License under the National Consumer Credit Protection Act 2009. And, just as importantly, we take pride in delivering the best possible loan to each and every client.
About Mortgage Broker Sydney
With dozens of lenders offering hundreds of loan packages, finding a suitable mortgage is hard on your own. Finding great loans for people is what we do every day; assessing people's needs and situation, and negotiating the best possible deal. We deal with big banks and small lenders, looking for loans with the lowest rates and best conditions that suit your credit, earning and spending patterns. Who wants to talk to a banker? We do! Leave the paperwork, leg work and hard work to us! Customer reviews Interest rates are usually the first thing people look at when choosing a loan. And while rates are a big consideration, they're not the only thing. Fixed or variable; offset facility; credit cards and rewards; the ability to make extra payments, and much more … it's notoriously difficult to work it out. We've got the experience, industry knowledge and up-to-the-minute software to make sure you don't miss out on a great deal. You focus on the right property; we'll focus on the right loan. Privacy Dispute Resolution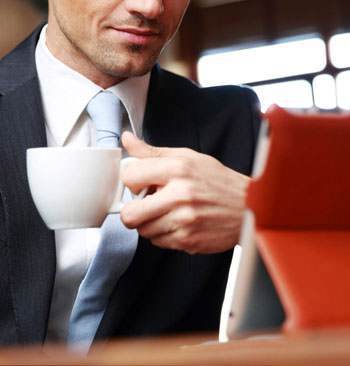 It's your choice
Many people still do their banking with the same bank they used as a child. And lots of people make the mistake of staying put when it comes time to finding a loan. By looking at a much broader range of lenders, you'll be more likely to find the loan that best suits you. Changing banks is a hassle, but saving thousands of dollars isn't! Let us help narrow down the options and push for the best deal.